What really sets a car dealership apart these days?
Value, Selection, and Price
You're a Smart Shopper! You know what it takes to find a great deal on a new vehicle or a quality pre-owned vehicle. Whether you're looking for the perfect new vehicle or a great deal on a low priced car or low mileage car, you can be in control as you use the Car Shopping Tools on this website to find the vehicle you want! Plus, you can check out the Current Online Specials and Promotions that change all the time!
Convenient Location
To visit our dealership, check our Map and Location and Department Hours - we would love to meet you in person and help you with your vehicle needs. Our dealership is conveniently located and worth the drive!
Service, Parts, Accessories
When it's time for regularly scheduled Service, Maintenance, or Repairs we hope you'll consider our modern and friendly Service Department. If you need Parts or Accessories for your vehicle we're glad to help and have departments standing by and ready to serve you. Need some help getting here, or need a loaner? Head over to our Services' Services page to see what we can do to help!
Our Story
Lockhart Motor Company has been owned and operated by the Clark family in Lockhart since 1926. Founder William S. (Will) Clark began selling Model T Fords at the original dealership location on what is now Highway 183 in Lockhart.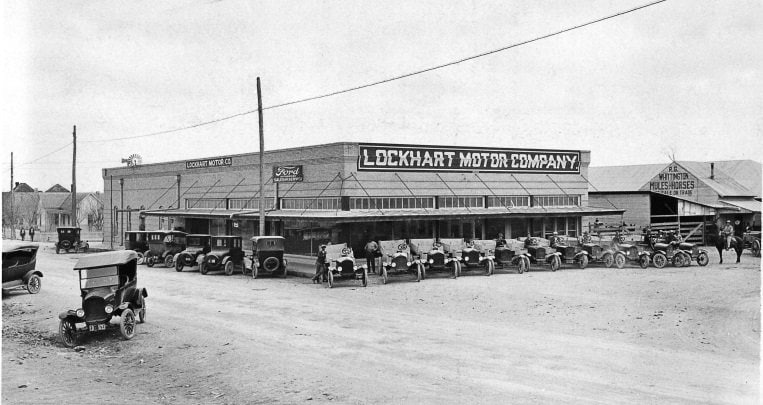 Legend has it that Will got into the Ford business by trading his Buick franchise for the Ford franchise in an even trade with another Lockhart businessman, saying "everyone can afford a Model T". He operated the dealership until his death in 1939.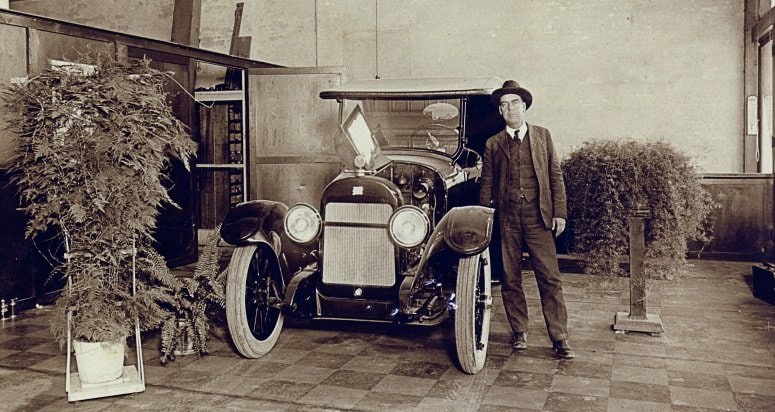 Since then, the dealership has been operated by three successive generations of the family, with W.P. (Bill) Clark Sr. taking over and running the show until 1978. His son W.P. (Bill) Clark Jr. joined the business in 1958 and took over in 1978 when his dad retired.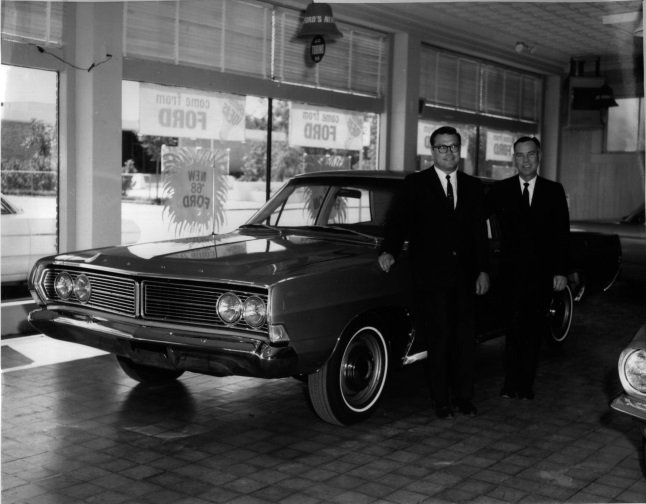 Although Bill Jr. is still active in the store, his son Tim, who joined the business in 1992, is now responsible for day to day operations. Tim holds an MBA from The University of Texas and spent 5 years as a banker prior to joining the family business.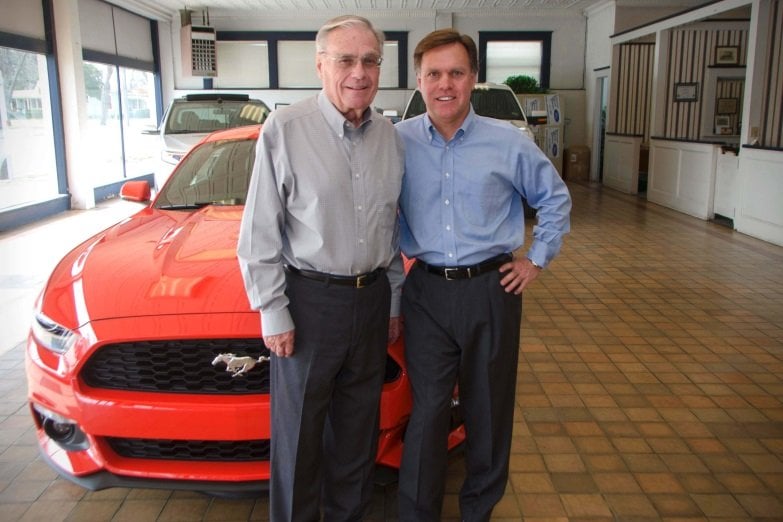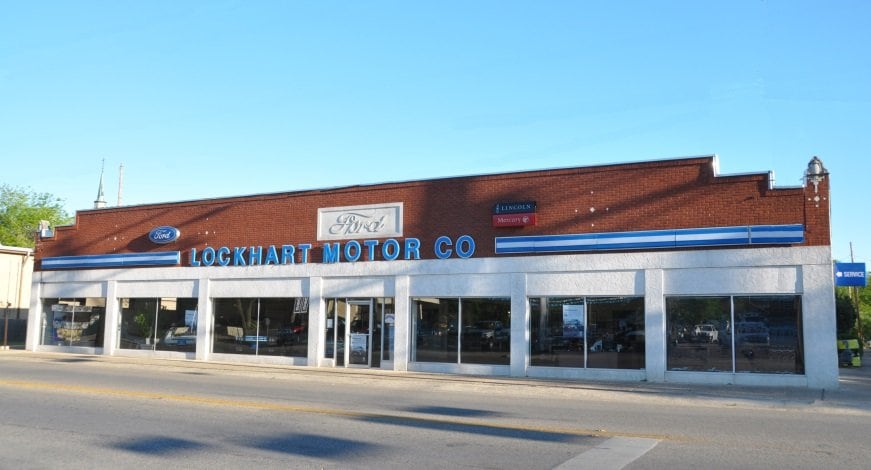 Lockhart Motor Company and the Clark family are very proud of their Lockhart heritage, and have supported many different civic, school, and charitable initiatives through the years. Bill Jr. served for many years as the chairman of various Caldwell County charitable organizations, including The Salvation Army, The United Way, and the Lockhart Housing Authority.  In 2012 he was recognized as the city's Most Worthy Citizen. The Clark men also hold the distinction as the only family to have 3 generations serve as Chairman of the Lockhart Chamber of Commerce Board of Directors.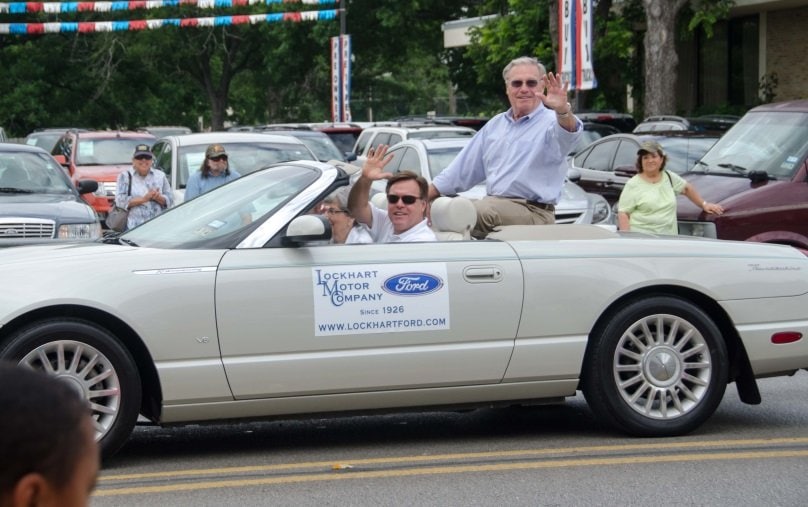 Lockhart Motor Company has a rich heritage, created by a family determined to give our friends, neighbors, and customers exceptional value and service in everything we do. We very much look forward to the opportunity to serve you.
Sales
Monday

8:30am-6pm

Tuesday

8:30am-6pm

Wednesday

8:30am-6pm

Thursday

8:30am-6pm

Friday

8:30am-6pm

Saturday

9am-5pm

Sunday

Closed
See All Department Hours
Dealership Hours
Monday

8:30am-6pm

Tuesday

8:30am-6pm

Wednesday

8:30am-6pm

Thursday

8:30am-6pm

Friday

8:30am-6pm

Saturday

9am-5pm

Sunday

Closed
Parts Dept. Hours
Monday

7:30 AM - 5:00 PM

Tuesday

7:30 AM - 5:00 PM

Wednesday

7:30 AM - 5:00 PM

Thursday

7:30 AM - 5:00 PM

Friday

7:30 AM - 5:00 PM

Saturday

Closed

Sunday

Closed
Service Dept. Hours
Monday

7:30am-6pm

Tuesday

7:30am-6pm

Wednesday

7:30am-6pm

Thursday

7:30am-6pm

Friday

7:30am-6pm

Saturday

Closed

Sunday

Closed
Service Hours
Monday

7:30am-6pm

Tuesday

7:30am-6pm

Wednesday

7:30am-6pm

Thursday

7:30am-6pm

Friday

7:30am-6pm

Saturday

Closed

Sunday

Closed
Directions
Get Directions